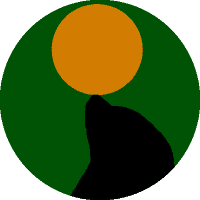 Hand history saving script
The script available below uses SwC replayer xml files to generate complete SwC hand history. It was created because SwC hh files miss the info about opponents' shown hole cards.
Hand histories are saved in the folder "SwC Fixed HHs". Format of created hh is similar to the one currently used by SwC.
If you found this script useful consider donating to Seals Clubhouse.
For our premium members there is other version of the script available that saves hh in a format similar to Poker Stars format that should be generally accepted by most of the poker tools. Those hand histories are saved in the folder "SwC Fixed HHs (PS)".
How to use it:
Hand histories are saved in the same location where the script is placed, so after download move it from your download folder to more desirable folder.
To save all hands you need to make sure that the script is running along the SwC client every time you play. The easiest way to do that is to just use the script instead of SwC client shortcut as it will launch SwC client if it isn't running already.
Closing SwC client terminates the script.
For Poker Stars-like format follow the same instructions, just use appropriate download links.
OPTION 1:
Download SwC_HH.zip available below, unpack and use executable.
OR OPTION 2:
Download the script SwC_HH.ahk available below and Ahk2Exe compiler from https://autohotkey.com/download/ and use it to compile your own executable.
OR OPTION 3:
If you have AutoHotkey installed already you can download SwC_HH.ahk script available below and run it without compilation. Otherwise install AutoHotkey from https://autohotkey.com first.
IMPORTANT:
We can guarantee that the files below are safe only if you download them from this site. To be 100% sure you can download the source code, inspect it and compile it yourself. Be aware that any similar files sent to you by other players or downloaded from other sites may be harmful.
Download links:
Executable: SwC_HH.zip
Source code: SwC_HH.ahk
Poker Stars-like format (only for premium members):
Executable: SwC_HH_PS.zip or SwC_HH_PS2.zip (for Hold'em Manager 2 users)
Source code: SwC_HH_PS.ahk or SwC_HH_PS2.ahk (for Hold'em Manager 2 users)
If you have any questions contact us at [email protected]